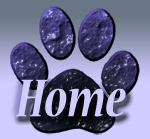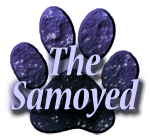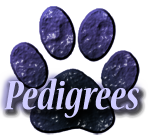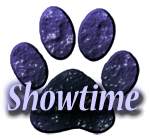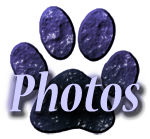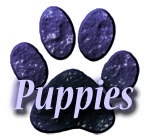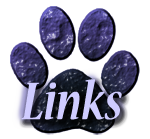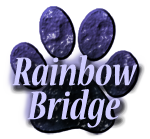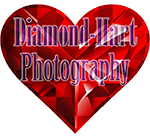 CA GRCH Kolinka's Misha's Magic Moment (Misha)
We bought Misha from the Kolinka Kennels in Canada (January 2009). In Russian, Misha means "Gift from God" and she certainly is just that. She is a very active and confident young female with beautiful long legs, which look breath-taking as she runs in the ring. Misha is such a smart dog and an excellent free stacker. At a very early age, she would bring a ball to anyone who wanted to play with her and give it to them to throw—always bringing it back to the same person so they could throw it again for her. This was not taught to her, she just started doing it on her own at 4 months of age!! Misha is a daddy's girl—she loves Jeff and can't wait for him to get home from work so they can go outside and play with the "fishing pole stuffed toy squirrel," which is her favorite thing to do in this whole world! Misha earned her UKC Grand Champion title (March 2010) and we are working on her AKC title.

Lure Coursing

Lure Coursing Course Aptitude Certificate


UKC

Misha earned her UKC Show Champion title (July 26, 2009)

Misha won Best of Breed in Milford, OH (March 21, 2010)
Please contact us at
Mardi2u@aol.com
This website and its' contents are ™ & © 2009 Snowchien Kennels. All rights reserved.