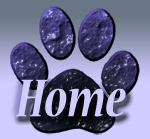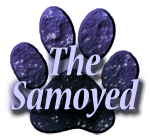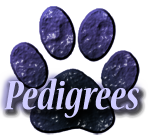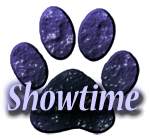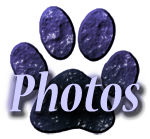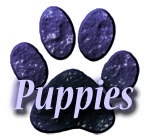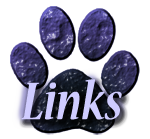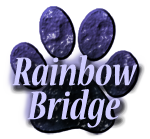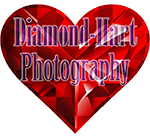 Imperial Kaiser Sohn Von Lucas (Kaiser)
We bought Kaiser from a family in Charlotte, Michigan. His dad, Lucas, was a black German Shepherd, while his mother, Dana, was black & tan with bloodlines in Eastern Germany and Czechoslovakia. Picking out a name for him wasn't easy as Jeff wanted something which was unique and we knew this was going to take time to select the perfect name for our boy. We started calling him "Puppers" until we came up with his permanent name and we even bought him a name tag with the word "Puppers" on it pending our final decision on his name. He was so small when we first brought him home that even our cats scared him; his temporary name fit him well then, but it definitely doesn't fit him anymore as he is an 85# powerhouse who is so muscular and fast!! You never would guess his nick-name used to be Puppers! Kaiser means "King" in German—this name definitely fits him! He loves playing with his toys; he is never far from a ball or a bone. Kaiser is very smart and has figured out how to open all the doors and gates in our house, so everything has to be in the locked position. Kai has even managed to get Samson out of his crate when he wanted someone to play with!! He loves and adores Jeff, they are best buddies. German Shepherds are known to be very devoted to their master once you earn their respect. We all feel very safe when Kaiser is around.
Please contact us at
Mardi2u@aol.com
This website and its' contents are ™ & © 2009 Snowchien Kennels. All rights reserved.